Printing a Landscape-Oriented Form
If you need to print a Landscape-Oriented form you need to:
On a PC:
1. When the print dialog box comes up, click the Preferences button.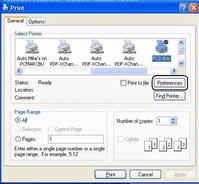 2. Select Landscape.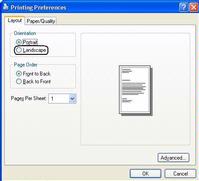 3. Click OK.
4. Click Print.
On the Mac:
1. Go to the File menu for your browser (not the green File button above the form and select Page Setup.
2. Click on the Landscape icon.
3. Click OK.
You may have to reverse this procedure to print Portrait again.