The simplest way to avoid problems with Printing is to use the Print as PDF function from the File menu on the green bar.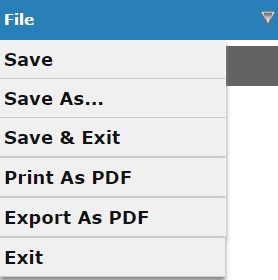 If you prefer to use the Print function for Safari:

How to change the margins in OSX.
1. Go to the File menu and select Page Setup.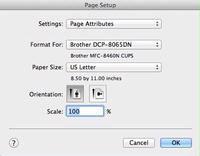 2. Click on the paper size and, from the drop down menu, select Manage Custom Sizes... .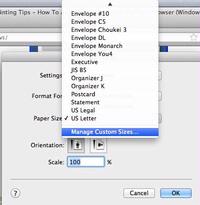 3. Click on the + button and give the new paper size a name
.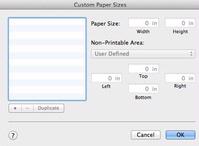 4. In the Custom Size dialog, set the paper size to 8.5 width and 11.0 height (or 14.0 height). Set the margin 0" on all sides.
5. Click OK on the Custom Size dialog and the Page set up.
When you need to print from the online forms, go to the File Menu and select Page Setup. On the paper size drop down menu, select the new paper size.