How to view Signed Documents: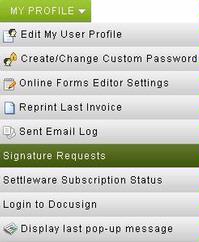 1. Go to the My Profile tab and select Signature Requests.




You will be able to tell which documents are signed and which are awaiting signatures.

2. For the Request Title you want, click on the Details icon on the left or on the request title.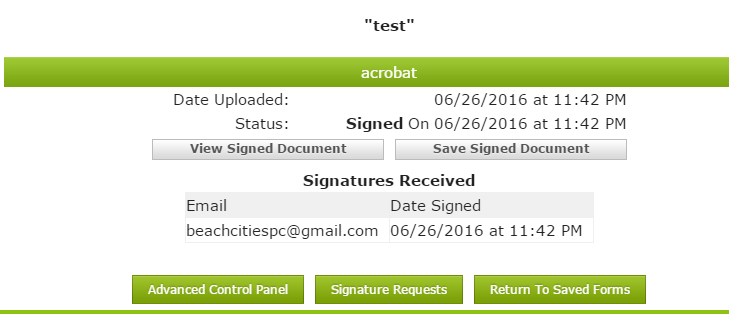 If the document has been completely signed, you will have the View Signed Document and the Save Signed Document buttons. Clicking the View Signed Document will bring up the document in a new tab.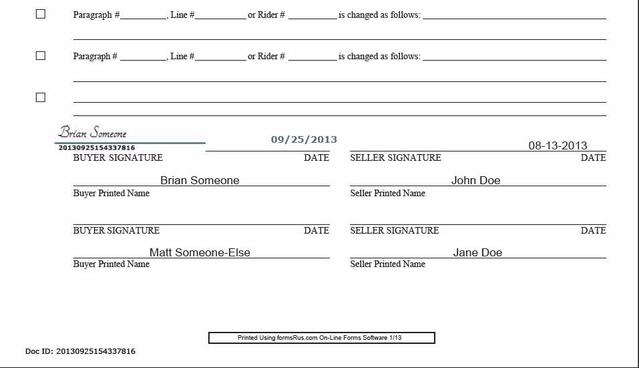 The Save Signed Document button allows you to save the document to a folder on the on-line forms Saved Forms and Documents page. You will get a dialog which will allow you to select the folder, or create a new folder.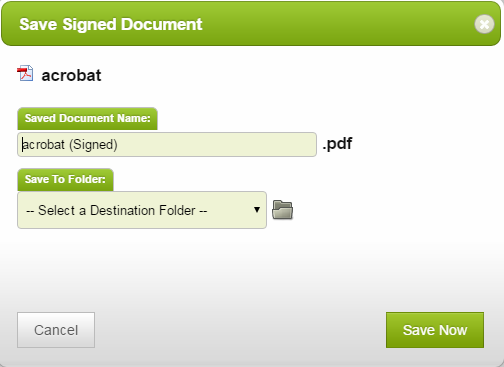 3. If some people have signed, but there are still signatures missing, there will be a View Document button and a Edit Signing Locations button.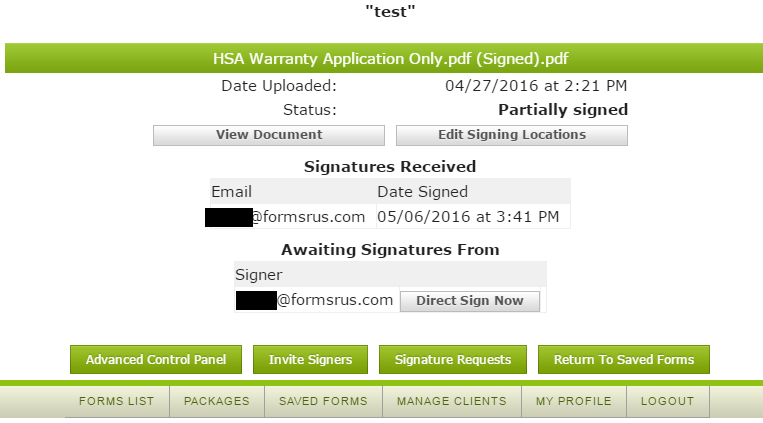 4. The signed document will open in a pdf, usually in the browser. The signature block will appear containing the signature in a cursive font, and additional information (depending on the type of signature used). You can then save a copy to your desktop, and print a copy.