How to change the On-line Forms Editor
There are 2 on-line forms editors available for the on-line forms:
1. The formsRus.com On-line Forms Editor. This works with both Mac and pc and can work in any browser. There are occasionally some issues with Internet Explorer on the pc, and some people find it slow to load and print.
2. The Adobe Acrobat Forms Editor. This works only on the pc and requires the Adobe Reader. It works with any browser, but both Firefox and Chrome require set-up. There may also be some set-up required for the Adobe Reader .
To Change the Form Editor:
1. Go to the My Profile tab;
2. In the drop-down menu, select On-line Forms Editor Settings;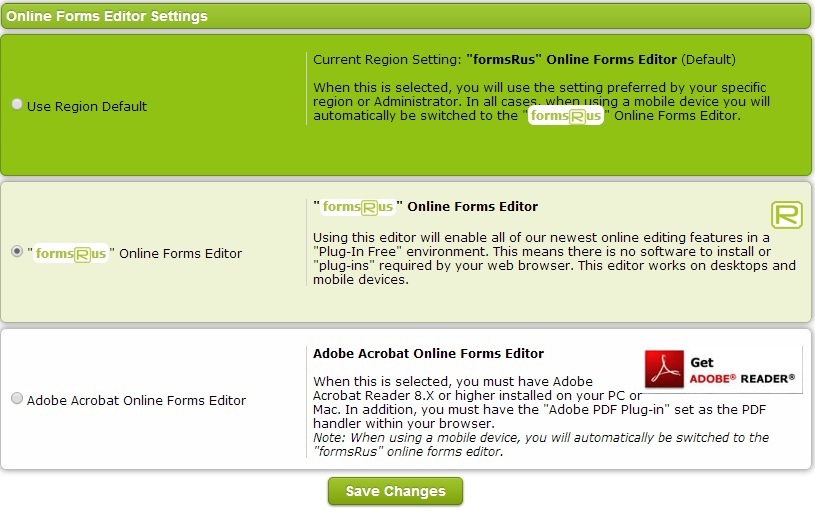 3. Select the desired editor;
4. Click the Save Changes button.