How to Retrieve a Signed Document

When your document has been signed, you will receive an email and, if you click on the link, you will be asked for a username and password. You can ignore this email and retrieve your signed documents directly from your On-Line Forms page.
1. Once you have logged in, go to the My Profile tab and select Signature Requests from the drop-down menu: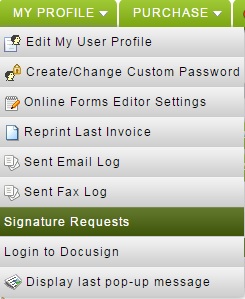 2. Click on the Details button to the left of the Request Title you are interested in:
3. Click on the View Signed Document button to open the signed document or the View Document button to view a partially signed document.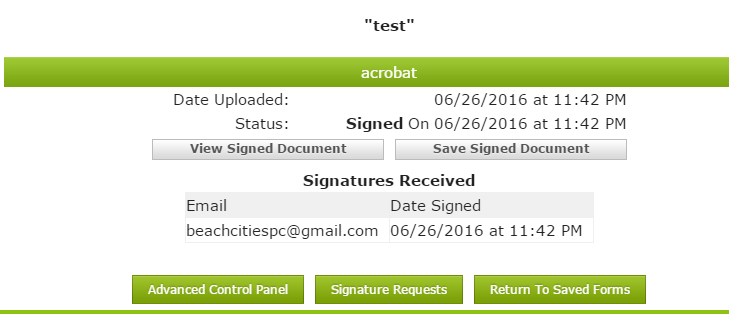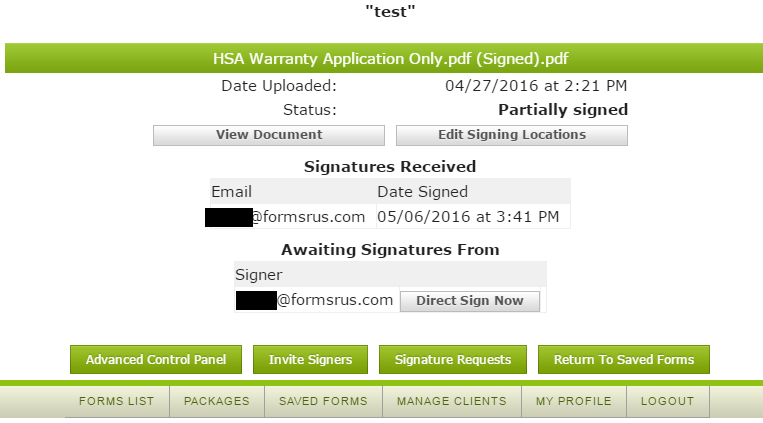 4. You will be able to save and print the signed document once it is opened.
5. To save the fully signed document to the Save Forms and Document page, click on the Save Signed Document button. A dialog box will open to allow you to designate the folder you want to save the document to.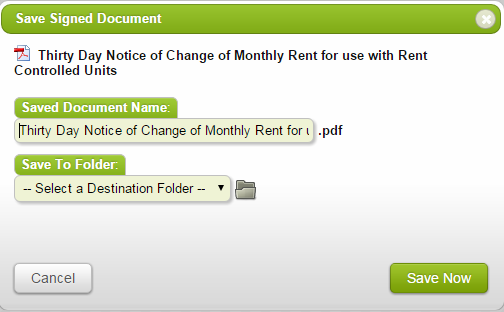 6. You can click on the Edit Signing Locations button for an unsigned or partially signed document and change the signing locations of any signer who hasn't signed yet.