How Do I Allow Clients to Upload Documents to My On-Line Folders?
1. Go to Saved Folders page and click on the folder you want the user to be able to upload documents to. This will open the folder.


2. Click on the Sharing button.





3. Set Sharing and Security to either Share (no password) OR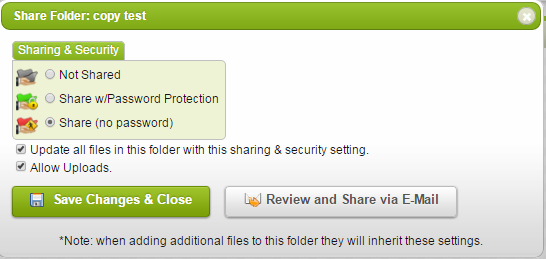 Share (w/password protection). If you select Share (w/password protection) you will be asked to enter a password.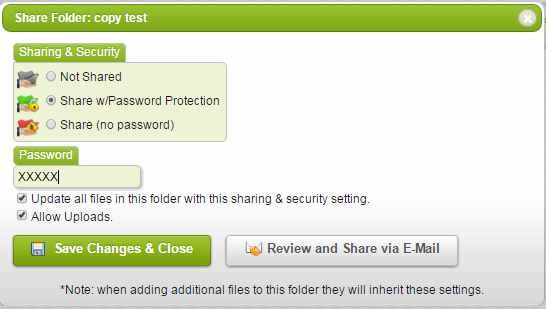 4. Check the Allow Uploads box.5. Click the Save and Close button if you want to send the e-mail later, or the Review and Share vial E-Mail button if you want to send it immediately. When you click the Review button you will open the E-mail Contacts dialog.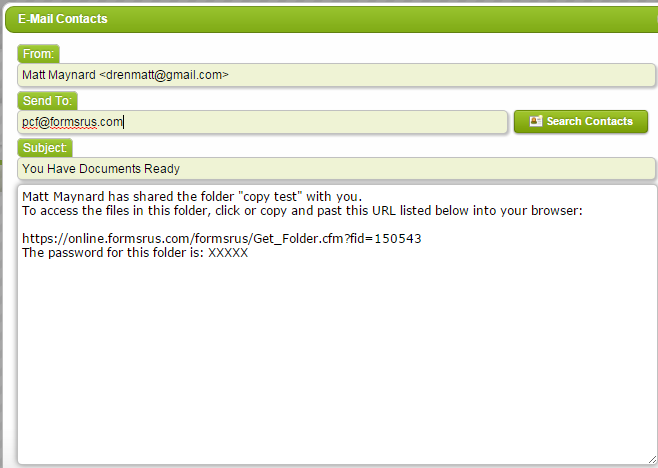 6. Enter a valid email address for the person you want to upload documents and click the Send Email Now button.

What the Recipient Sees:

7. The recipient will receive an email with a link to:



a. If a password was set up, the screen to enter the password then to:




b. The screen with the contents of the folder.



NOTE: The recipient can download any document that is in the folder, and view any forms saved from formsRus.com.They will not be able to make changes to the forms.

8. The recipient should then click on the Upload New Document. This will get them to the Choose Files to Upload button.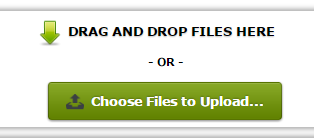 9. The recipient should then click on the Choose Files button. They will be able to navigate to the file they want to upload, select it and click the open button. This will bring the file into the folder.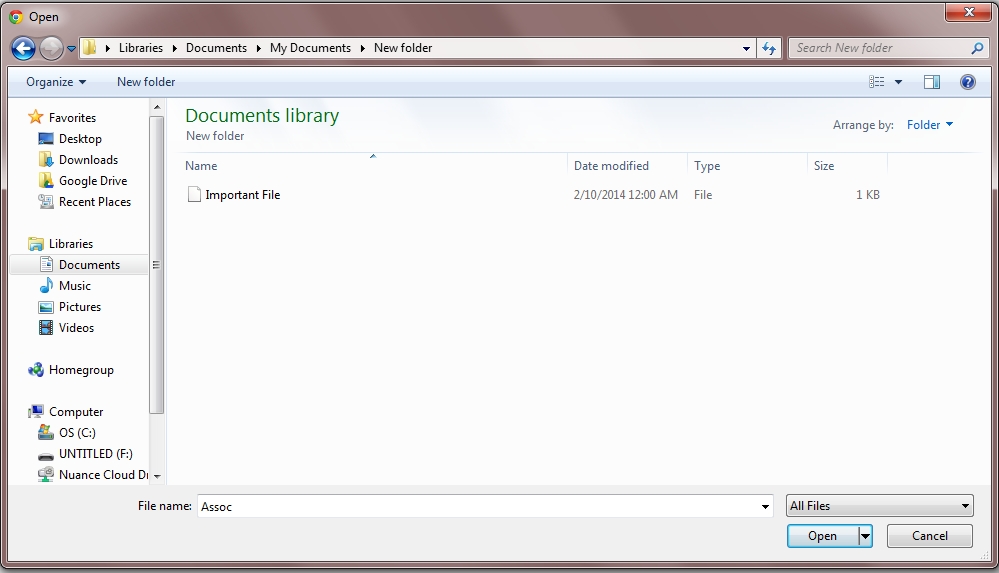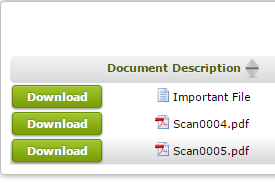 Once the recipient has uploaded all the necessary documents, you should click on the Sharing button and set the folder so they can no longer upload documents, either by unchecking the Allow Uploads button or setting the Sharing and Security to No Sharing.
View All FAQ's in the Related Category: