How to synchronize (sync) your files to Google Drive.

1. After opening the folder on the Saved Folders page, click on the Actions menu next to the folder icon and select Cloud Sync.
2. You will be shown a Setup dialog. Click the Sign in with Google Chrome button.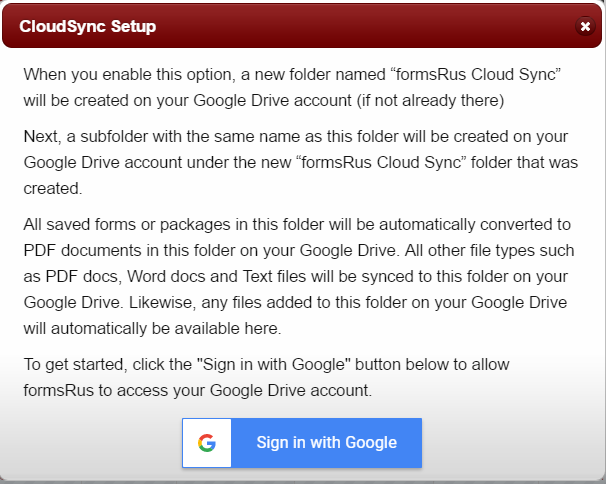 3. If this is the first time, you will get a dialog to enter your Username, then one to enter your password.
4. You get a dialog requesting permission for formsRus.com to sync with Google Drive.
5. Once you have logged into Google Drive click the Start Sync button. After this is clicked, your files will be synchronized with a formsRus file on your Google Drive.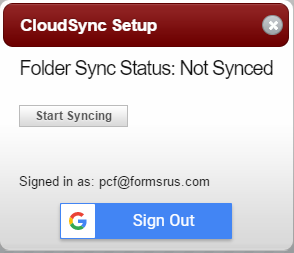 6. Once you have started syncing, you can close the dialog with the "X" in the right hand corner.
7. To turn off syncing, click the Cloud Sync button and then click the Stop Syncing on the dialog that appears.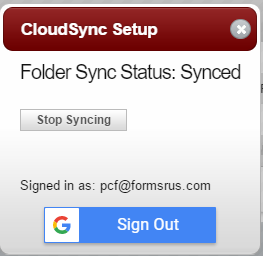 8. You can sign out of Google Drive from this dialog as well.