How to Use Clauses in a Form
To Use Pre-loaded or User-Created Clauses:


1. Open a form by clicking New Form or Auto-fill.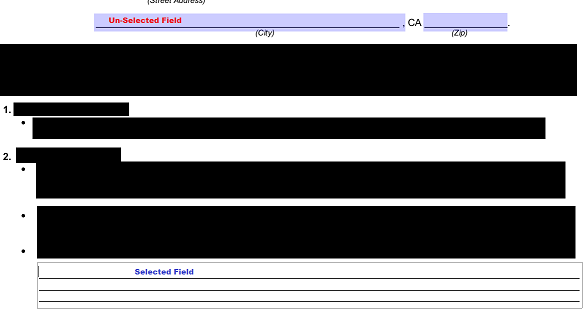 2.
Once you open the "New Form", then use your mouse cursor and select the field area you want to "load your clause(s)" into.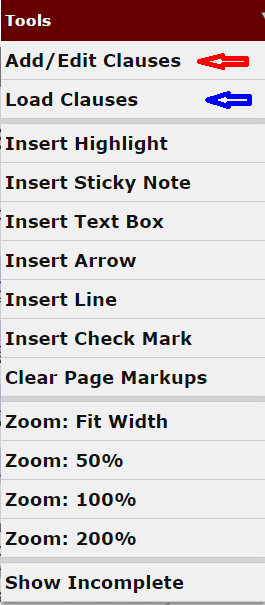 3. Click on the Tool menu and select Load Clauses. A Load Clauses dialog will appear.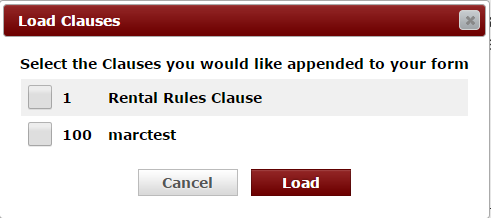 4. Select the Clause or Clauses you want to use by putting a checkmark in the box to the left. You may have to scroll down to see all your clauses.

5. Click Load. Your clauses will automatically populate in the field you selected.