Why does the form get cut off or seem too small when printed?
A. This is because your print dialog window is not set correctly.

B. Sometimes while printing forms they get cut off at the margins or seem to print out smaller than normal. First look at the printed form to see if the margins are equal in size and spaced at an equal distance from the edge of the page.

C. Next check the settings on your printer. Look at your printer dialog box (see below),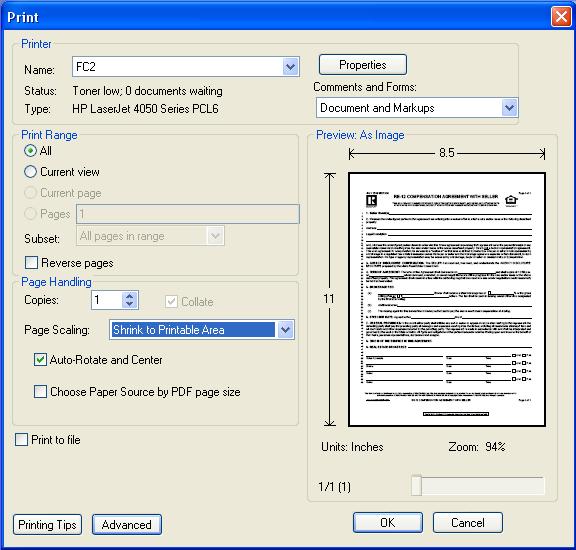 D. Check to make sure that you do have "Shrink to Printable Area" selected (as shown above).

E. If your printers dialog box is different from above but has a "Fit to page" selection, make sure that is selected.